Category:
Production Environment

DigitalOcean
Cloud services that help developers deploy and scale applications that run simultaneously on multiple computers.

DreamHost
Web hosting and domain name registration.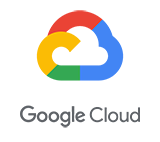 GCP
Google Cloud Platform is a suite of cloud computing services that runs on the same infrastructure that Google uses internally

AWS
Amazon Web Services offers reliable, scalable, and inexpensive cloud computing services.